Regency House Inc. Living Room Set - Sofa, Chaise, & Ottoman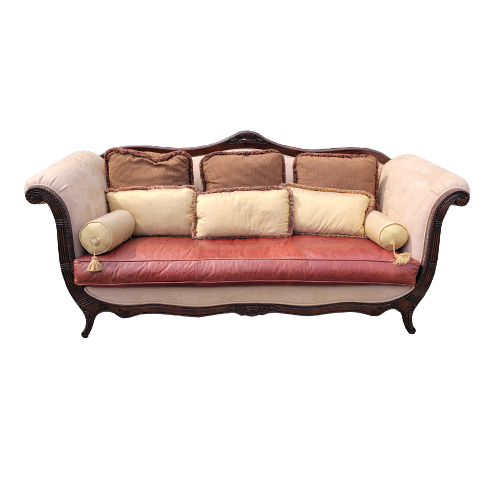 Price: $795.00
View this item on eBay:
Regency House Inc. Living Room Set - Sofa, Chaise, & Ottoman
---
Description:
We just got this beautiful living room set by Regency House Inc. in Hickory N.C. in. All three pieces are stunning and all have a single leather seat cushion. Price is for all 3 pieces. Measurements: Sofa - 95" W x 40" D x 43" H Chaise - 74" W x 36" D x 38.5" H Ottoman - 47.5" W x 35.25" D x 19" H Set is in excellent condition. A couple of the throw pillows need to be stitched up at the seam. This set is offered as Local Pickup Only. The buyer is responsible for picking up or arranging shipping (at their cost) within 30 days of purchase. We can deliver up to 175 miles from 23434 for an additional fee.
View this item on eBay:
Regency House Inc. Living Room Set - Sofa, Chaise, & Ottoman