PEZ - 2017 Smurfs - Papa, Smurfette, Brainy, & Smurf Set of 4 Mint In Bags MIB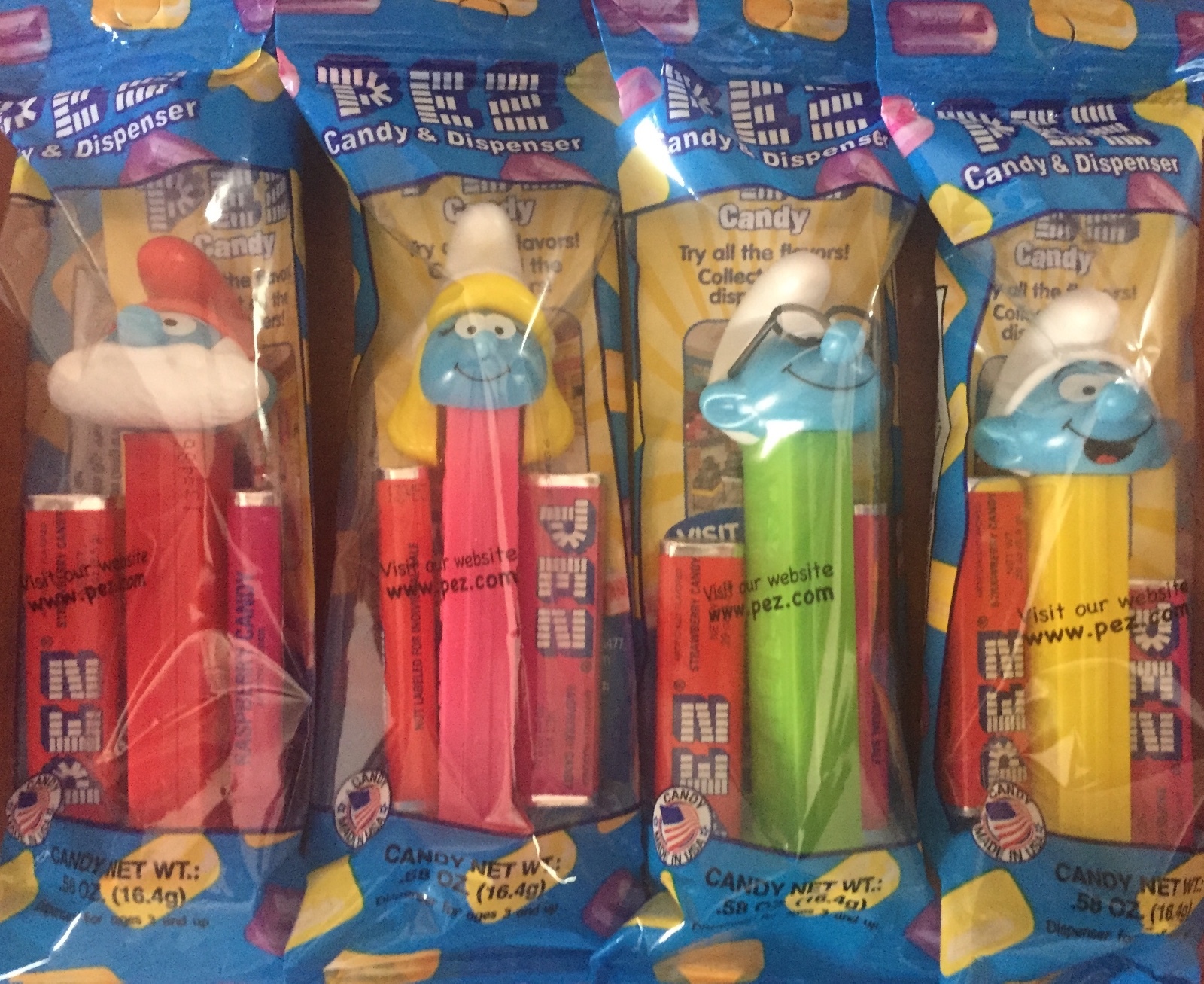 Price: $7.69
View this item on eBay:
PEZ - 2017 Smurfs - Papa, Smurfette, Brainy, & Smurf Set of 4 Mint In Bags MIB
---
Description:
PEZ 2017 Smurfs | Set of 4 Description: 1 x Papa Smurf 1 x Smurfette 1 x Brainy Smurf 1 x Smurf Boy Packaging: Mint in Bags NOTE** Candy may differ from those pictured Condition: Mint - no damage, all springs tight Combined Shipping: We gladly combine shipping on any/all of our auctions. About Us: We have been collecting and selling PEZ for 17+ years. We love the hobby and fellow collectors. We will do everything possible to make sure you are 100% satisfied with your purchase(s). We are always available by email and we provide our phone # to our customers if they want it. If you ever have an issue with your purchase, please contact us immediately and we will make it right! What We Sell: We are always buying and selling PEZ dispensers. Take a look at all of our auctions. We have 5000+ dispensers in stock. We gladly combine shipping charges. Each additional item won is just $1.50 additional shipping. Return Policy: We accept returns within 30 days ONLY if the item you receive doesn't match the description provided above. As always, if you have an issue please contact us. We work our hardest to make sure you are happy!
View this item on eBay:
PEZ - 2017 Smurfs - Papa, Smurfette, Brainy, & Smurf Set of 4 Mint In Bags MIB